So as some may know, I work at an H&M here in Raleigh. As a very trendy store, lots of trendy people come through, so of course, I get to see every current trend that I've been scrolling through Instagram looking at, come to life in my store, which is pretty cool. One I've noticed for quite awhile now, that doesn't seem to go away, is all of the Pastel Princesses I've seen come through! So many adorable pastel heads of hair come through the store, and I drool in envy. My best friend and roommate are both Pastel QUEENS! Lacy usually floats somewhere between lavender, and silver purple; and Summer is either lavender, or platinum white blonde.
Because of how dark my hair naturally is, and how much dye and crap I have on my hair from past styles and colors I've done, it will be nearly impossible to have a mane of beautiful pastel hair! So, for now I can just admire from afar, and from my laptop screen as I scroll through Pinterest. My hair board on Pinterest is an overload of styles and colors, but here are a few of my favorite Pastel Princesses!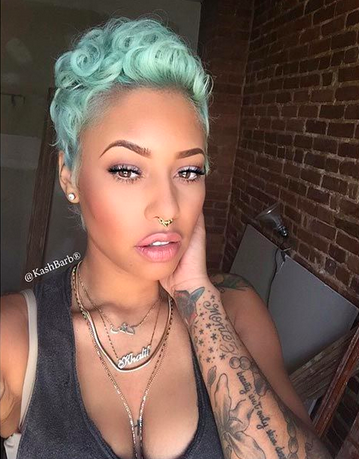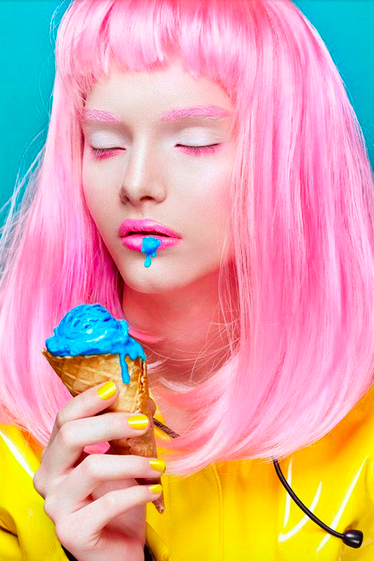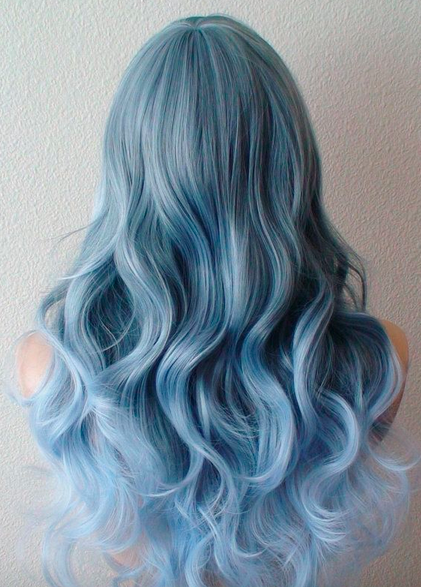 One of the most inspirational women I've been following on the internet for the past few years, is a Pastel Princesses, and her name is Angelina or ALB (Instagram/YouTube/Tumblr: Albinwonderland.) Angelina has had pink hair since she was 14 years old, and has been bright pink, and pastel for years!
She's the most empowering woman I've ever seen in my life, because she definitely preaches personal style, and individuality, which is something everyone could use in their lives. I watched a video of her's that really opened up my eyes, and helped me on my personal guide to self love and acceptance! Angelina was also probably the first lady who opened my eyes to feminism, and thank goodness for that. As cliche, and lame as it sounds, I don't think I'd be as confident today had I not watched her inspirational and helpful videos.
I honestly don't see this trend dying any time soon, and I am not complaining about that one bit, because I love all of the little Pastel Princesses I see everyday. Keep on keepin' on you Princess Mermaids, I live for you!!
Melanie XO