Last week, I was visiting some friends of mine in Asheville, North Carolina to celebrate my 21st birthday, and when I finally crashed on an air mattress in the middle of my friend's living room, the TV was on a channel called Viceland, and we were watching a really great show, about the fashions around the world, and what the modeling/fashion industry is like for women around the globe. The channel seemed to have a lot of pro-women advertisements, and previews for upcoming documentaries, etc. Suddenly this flashed across the screen.
I instantly hopped up, because the phrase "Art Hoe" is in my daily vocabulary, and you don't always come across internet phrases like that plastered on a television. Instantly completely taken by whatever was next to come, I was SO PLEASED. I can't figure out how to get the video onto this post so you'll just have to watch it HERE HERE HERE HERE!!!!
"Artists of colour are constantly being underrepresented and exploited. If we're not getting swept under the rug, our bodies are being overtly sexualised and used as muses," -- Mars, 15 year old co founder of Art Hoe Collective
After watching this stunning, progressive, brave, and entrancing commercial, I shuffled for my phone to look for more information about the Art Hoe Collective.

"The Art Hoe Collective was started by QPOC to provide a space for all creatives of color. This is for us, by us."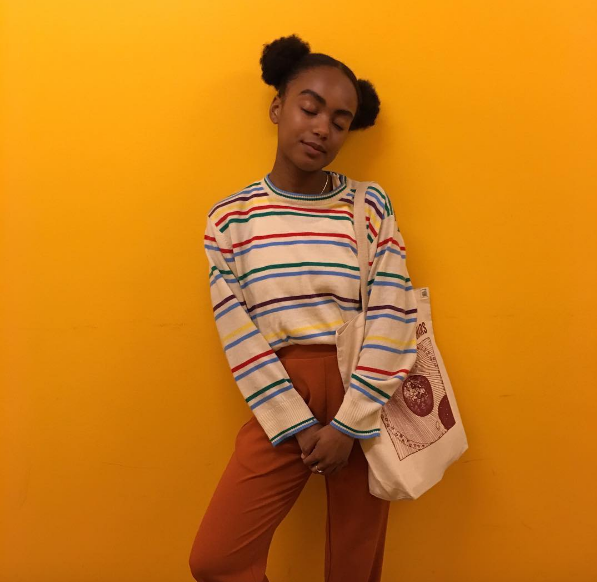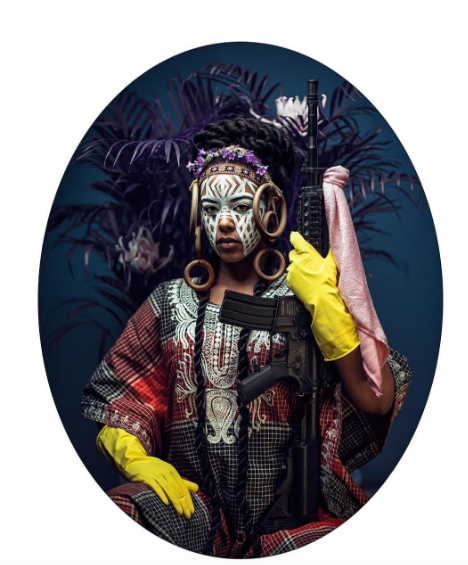 Artists and activists are what really come out of Art Hoe Collective. Artists of color submit art work, photography, poetry, dance videos, and really so much more. Everything that is submitted that makes it through to be posted on Art Hoe Collective's Instagram page, is posted with the artist's name, age, location, Instagram handle, pronouns, race/ethnicity, and a little written background about the piece of art that is being posted. Everything that is posted, is so worth reading the bios about. This online movement is giving POC to portray themselves the way they want, free from stereotypes, preconceptions of who they are. Art Hoe Collective has been supported and embraced by Amandla Stenberg, young activist and actress, who I've blogged about here awhile back, and teen polymath Willow Smith.
As a queer woman of color myself, who identifies as an artist, this is the most inspiring thing I've come across in months. It's inspiring as an artist, as a woman, and as a person of color.

Follow Art Hoe Collective on Instagram: @ArtHoeCollective
Follow Mars on Instagram: @SensitiveBlackPerson
Follow Sage on Instagram: @Sageaflocka
XO
MEL